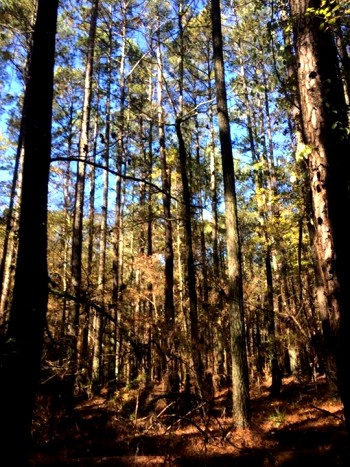 Southern Forest Management, LLC handles all aspects of forest land management for our clients so they do not have to worry. It is already taken care of by one of our foresters.

We offer the following Forest Management Services:
Forest Management Plans
General Forestry Consultation
Silvicultural Treatments
Timber Sales
Thinning – Thinning out the undesirable, diseased, trees to let the more desirable trees grow leaving the desired stems and basel area per acre. Allowing the best trees room to grow into more valuable products.
Final Harvest – Setting up a final harvest produces the most income. Its is performed when the stand is mature and is no longer producing the desired growth. We set it up and sell it when the prices are right for your particular tract.
Timber Marking – Selecting each tree that will be harvested or left leaving the best possibly trees and the best possible outcome. Each tree is marked by a forester with paint before the thinning starts to show the operator's exactly which trees are to be harvested.
Timber Inventory – Performing a timber cruise and working up the volume for each tract is valuable information. Its lets the landowner and forester know if the stands need any harvest or other silivicultural treatments. Cruise data is also used in Estate Planning and other tax matters.
Reforestation – Southern Forest Management, LLC Handles all aspects to reforestation. which include: Chemical Site prep, mechanical site prep, burning, machine planting or hand planting, herbaceous weed control, and access to the best seedlings on the market.
Boundary Line marking & Maintenance – Painting the boundary of each tract helps protect the landowner from encroachment or trespassers.
GIS data processing & up to date stand maps to help make better silvicultural decisions.
Global Positioning System Capabilities 
Land Acquisition
Timber Appraisals
Prescribed Burning
Basic Estate Planning